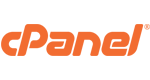 cPanel is web-based control panel utilized by the vast majority of the hosting companies. It is most user-friendly and affordable server management system. Even if the users are not well acquainted with cPanel Server Management, they can conveniently matriculate it in a very short span of time. In order to provide a smooth hosting experience to their customers, an effective cPanel server management system has to be in place.
cPanel Server Management Services Include:
Initial Server Setups
Service Upgrades for PHP, MySQL, Apache
PHP and Apache Compilation with Advanced Modules like mod_deflate, mod_security etc.
CPanel/WHM & Add-on Support like RVSkin, SourceGuardian, Zend/Ion Cube etc.
Cloud Flare module Installations and support
Cloud Linux support
LiteSpeed setup and configurations
Nginx reverse proxy setups
Custom mail server setups
SSL certificate installations
Custom bash script setups
ClamAV Integration with Exim
Updates applied as required
We provide complete assistance for cPanel to cPanel Server Migration without any data loss, WHM Transfer/Rsync/SCP with a Limited Data of 80GB. We take minimum downtime migration. Therefore, you can rest assured for Backup Restorations, Database Restorations from Secondary Backup Disks etc
For more information about our Server Management, Linux Server Management, Plesk Control Panel Server Management, Windows Server Management, Mail Server Management, Web Server Management, Database Server Management, IT Infrastructure Management services, please contact us for Server Management and Server Monitoring. We will be glad to assist you in meeting all your IT Service requirements.