Cpanel is the next generation site configuration and management software application. Supporting many operating systems while allowing end users to control every aspect of their webhosting experience. Cpanel and WHM (WebHost Manager) is the next generation web hosting control panel system. Both Cpanel & WHM are extremely feature rich as well as include an easy to use web based GUI (Graphical User Interface).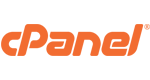 Types of Control Panel Services we provide are as follows:
·         Cpanel Server Mangement::  Cpanel is a user friendly control panel that helps a layman in managing the hosting services. Get Cpanel hosting to manage your shared hosting, VPS, dedicated servers with easy to use hosting control panel interface.
·         Hsphere Server Management::  H-Sphere is a highly scalable, multi-server Web hosting solution. Its advanced features and sophisticated billing system automate and improve Web hosting tasks.
·         Direct Admin Server Management:: DirectAdmin is the easiest to use control panel, period.Speed. DirectAdmin is programmed to be the fastest running control panel available.Stability. DirectAdmin avoids downtime by automatically recovering from crashes.
·         Plesk Server Management::  Parallels Plesk is the leading multi-platform control panel designed to provide a simple, convenient way to manage your web services. Using Plesk's intuitive, browser-based interface you can instantly create mail accounts, configure your domain settings, manage your web files, install a site application, create a database, manage your FTP access, and much more.
·         Webmin Server Management::  A web-based interface for system administration for Unix. Setup user accounts, DNS, file sharing and the program is freeware.  You can download webmin from here:: http://www.webmin.com/download.html
·         Website Panel Server Management::  WebsitePanel is a control panel for Windows hosting that allows to manage web sites, FTP accounts, databases and other hosting resources that could be setup on multiple servers. WebsitePanel also provides white label solution for resellers and self-service control panel for end-users.
For more information about our Server Management, Cpanel Server Management, Hsphere Management, DirectAdmin Management, Plesk Server Management, Webmin Server Management, WebsitePanel Management, IT Infrastructure Management services, please contact us for Server Management and Server Monitoring. We will be glad to assist you in meeting all your IT Service requirements.